Get Documents Signed Electronically in Salesforce
The best document signing solution for Salesforce
The DaDaDocs Salesforce integration is a complete online editor for typing, editing, erasing, blacking out and annotating text as well as signing documents. Work with Word and PDF files in your Salesforce account, and share documents with your partners making them available to anyone on any mobile device.
Get Documents Signed Electronically
Have you ever needed to send out contract or invoice stored in your Salesforce account to be signed?
With pdfFiller you can send your business documents and collect digital signatures on the spot. pdfFiller's SendToSign feature is an easy way to request signatures that can be added to your PDF or Word document.
To get started, select the Salesforce document and click the drop-down menu near it on the right. Click on SendToSign.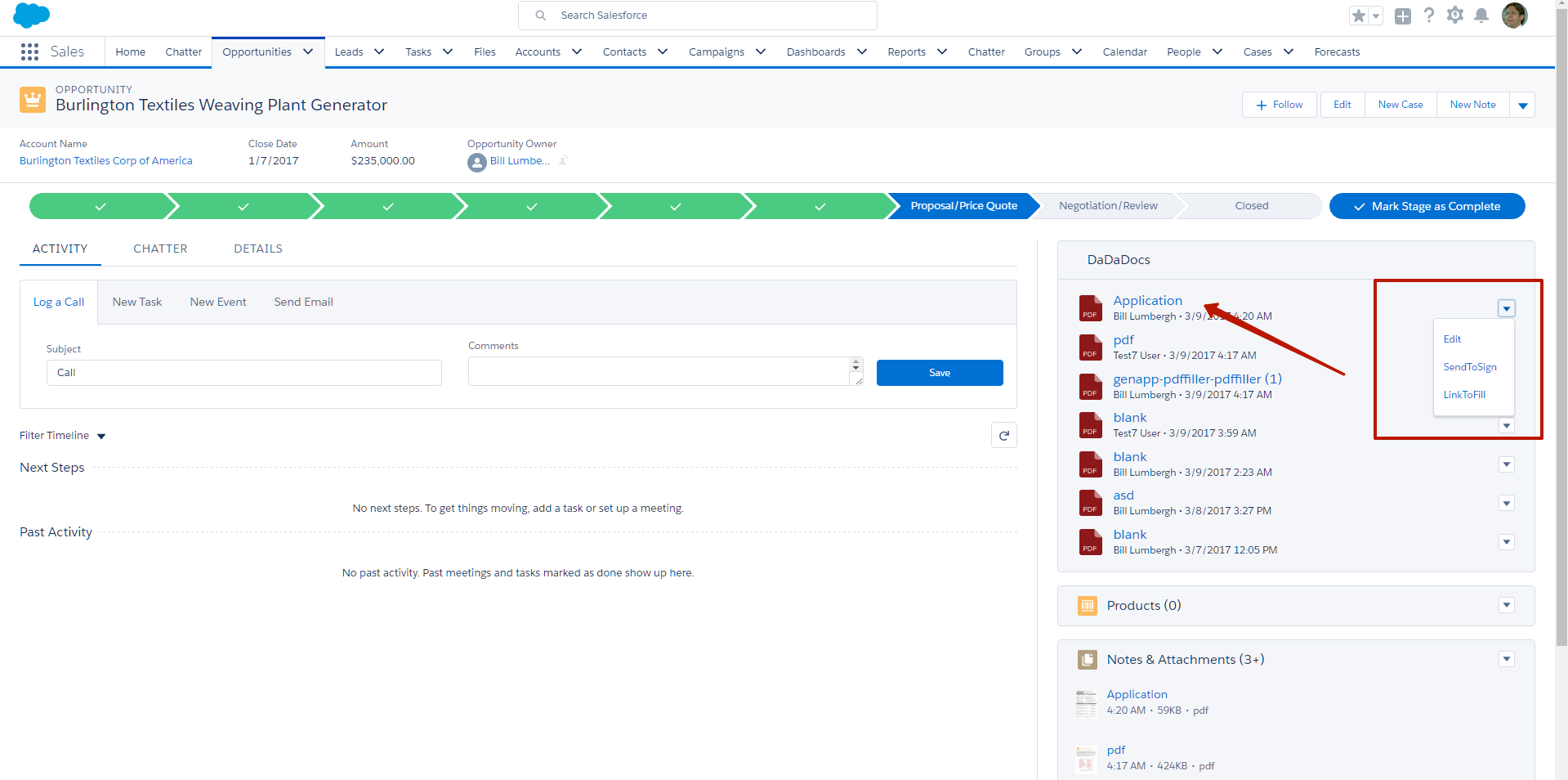 Alternatively, you can send the document out for signatures directly from the editor. Click on Edit. Make all the required changes in the document and click the Done button. Select SendToSign from the drop-down menu.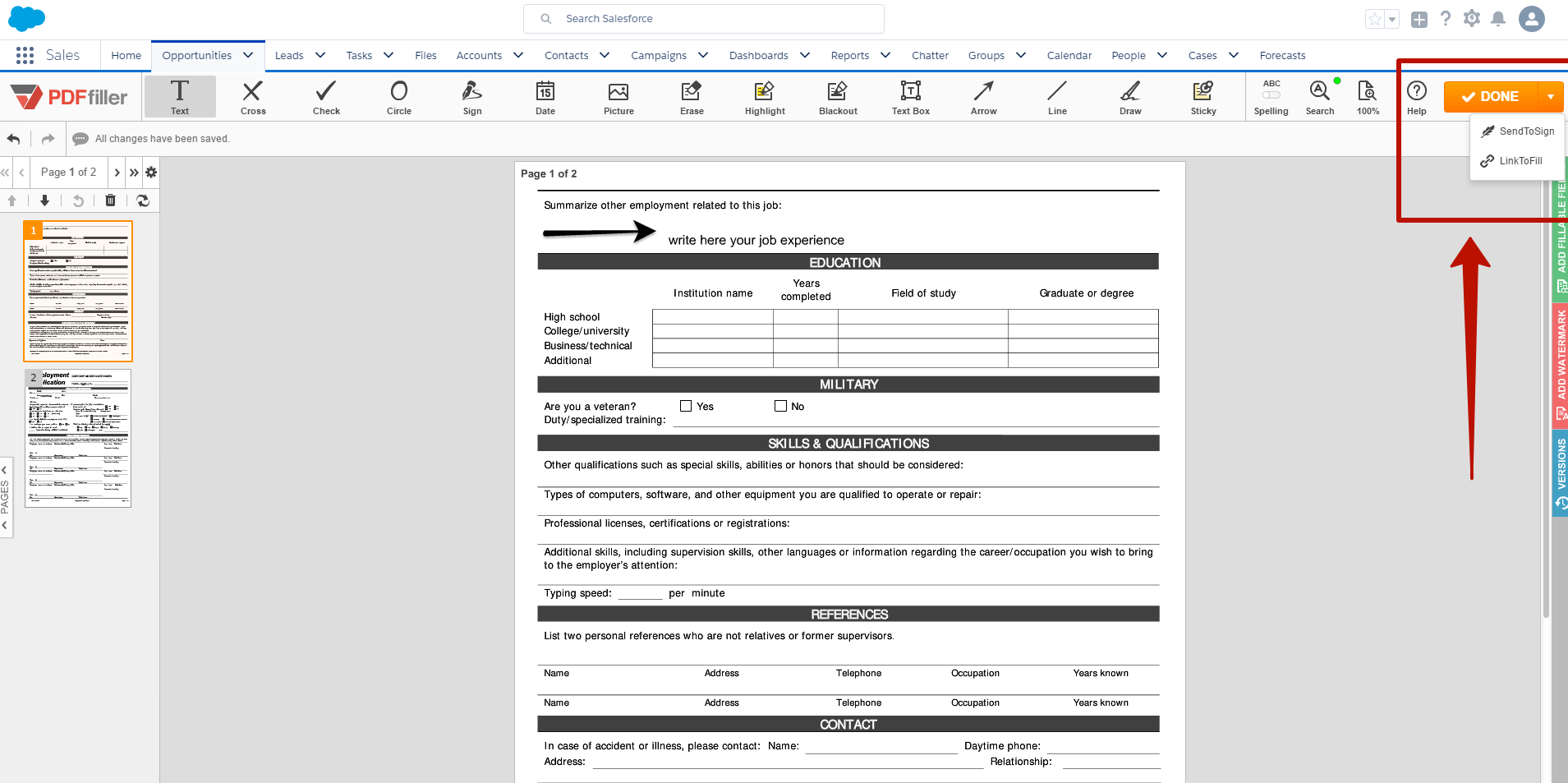 Select Your SendToSign Method. There are two options for requesting digital signatures: SendToEach and SendToGroup.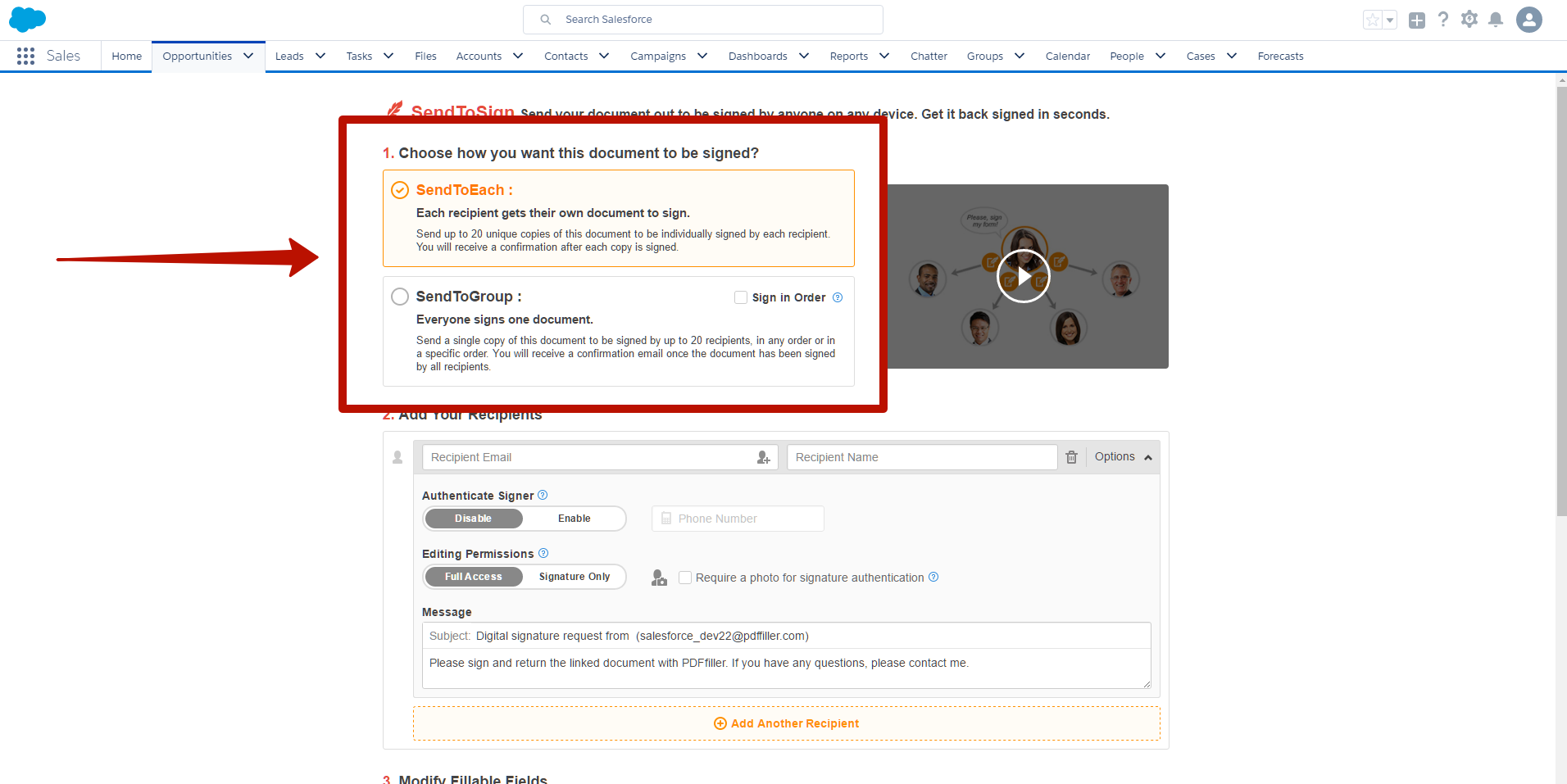 SendToEach: Send up to twenty unique copies of the document to be individually signed by each recipient. You will receive a confirmation email as each copy is signed.
SendToGroup: SendToGroup allows you to send a single copy of the document to up to twenty people. Once all the recipients sign the document, you will receive a confirmation email.
To create your signature request, add the email address and name of the recipient(s).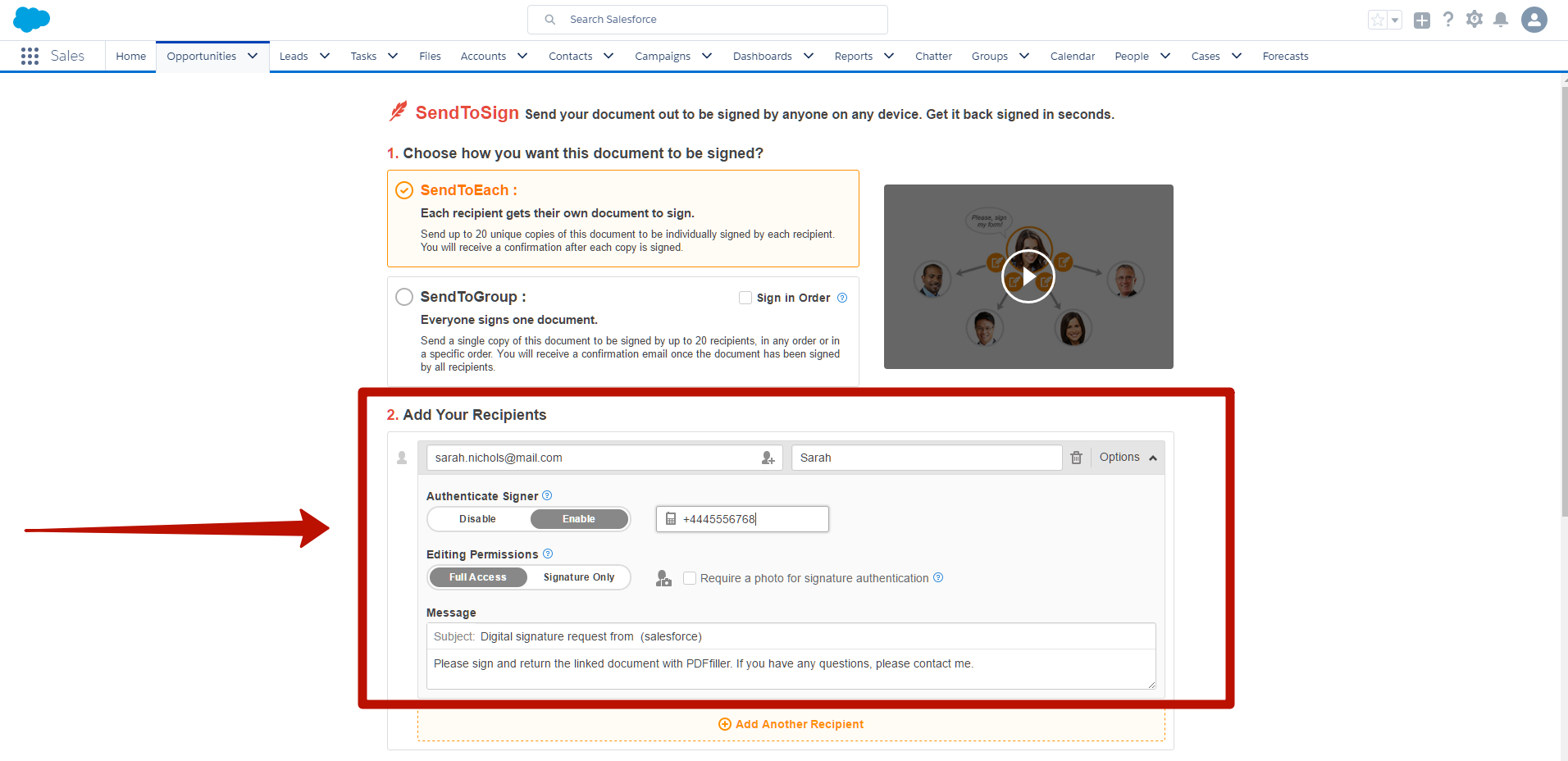 Select the signer's authentication options. If you choose to enable two-factor authentication, move the slider to the right and enter the recipient's phone number. The recipient will get a unique passcode via text message. To open the document, the recipient will have to enter this passcode.
Set the editing permissions. If you set the editing permissions to Signature Only, the recipient will only be able to sign and date the document. If you select Full Access, the recipient will also be able to edit the document using all our editing tools in addition to signing the document.
Request a photo for signature authentication. If you select this option, the recipient will have to prove their identity by taking a photo with their webcam before returning the signed document.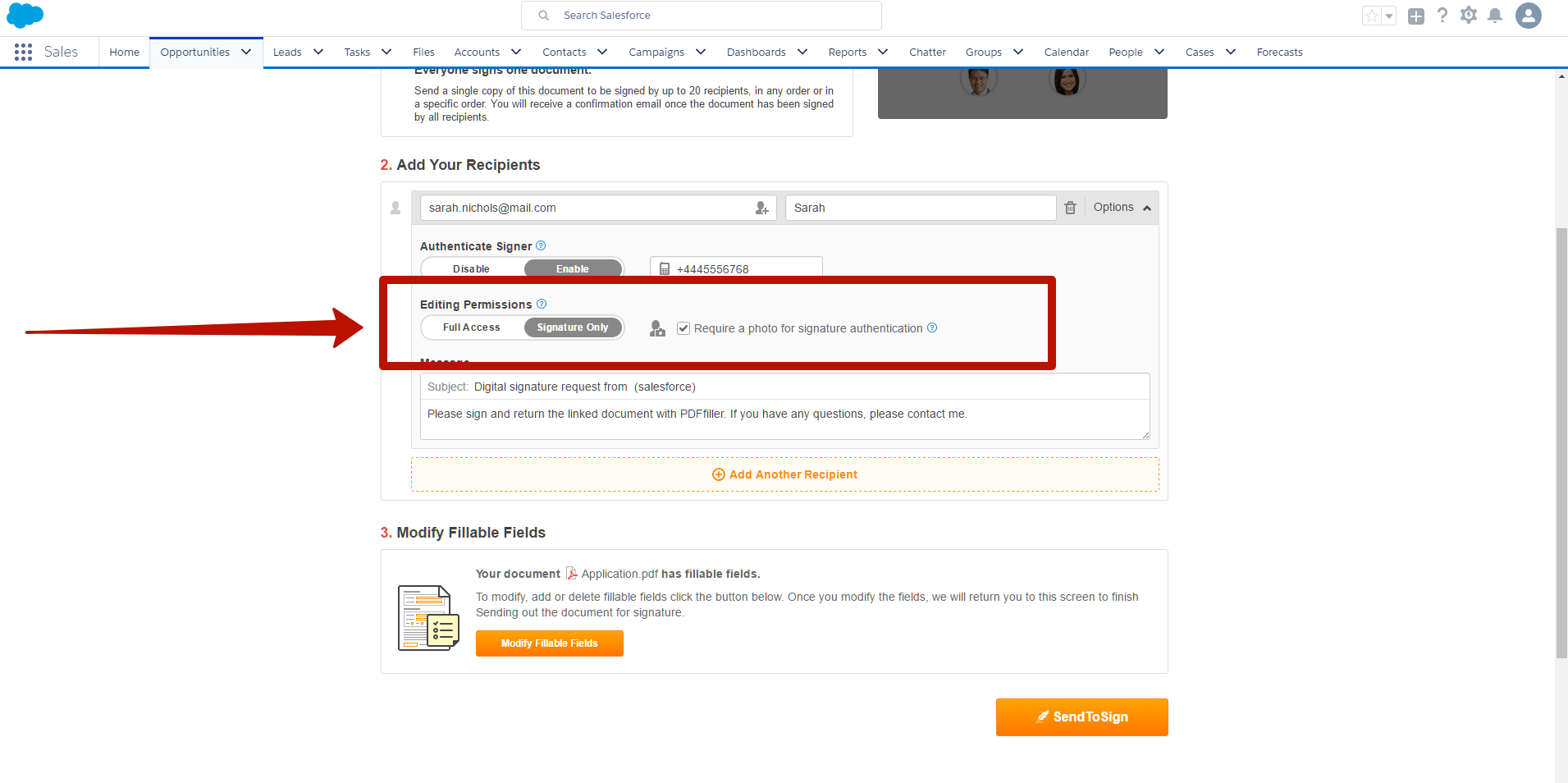 You can write a message to a recipient under the Subject line.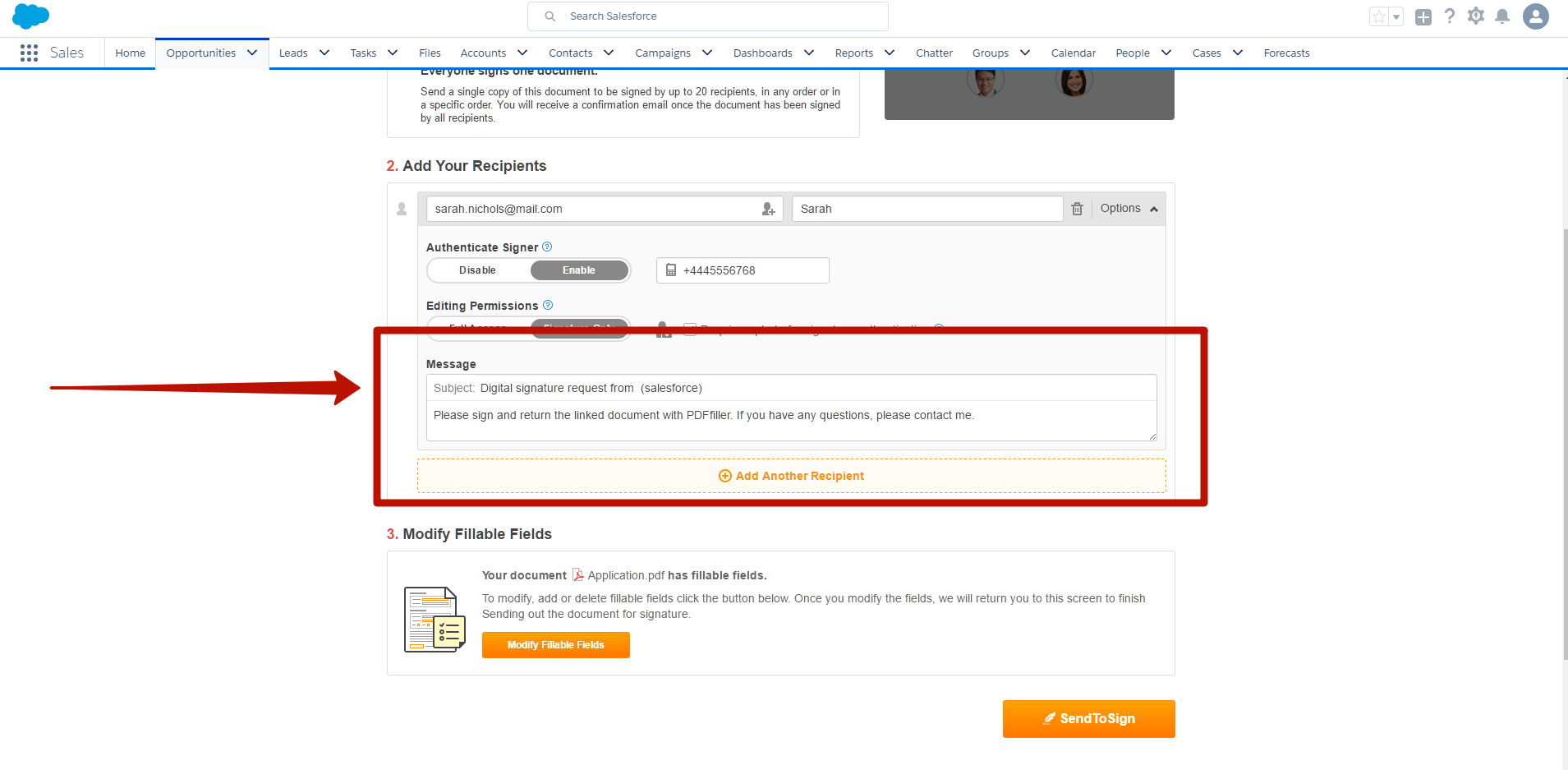 Add more recipients by clicking Add Another Recipient.
If you select to request signatures using SendToGroup, create an envelope name to label your group. Only you will be able to see this label.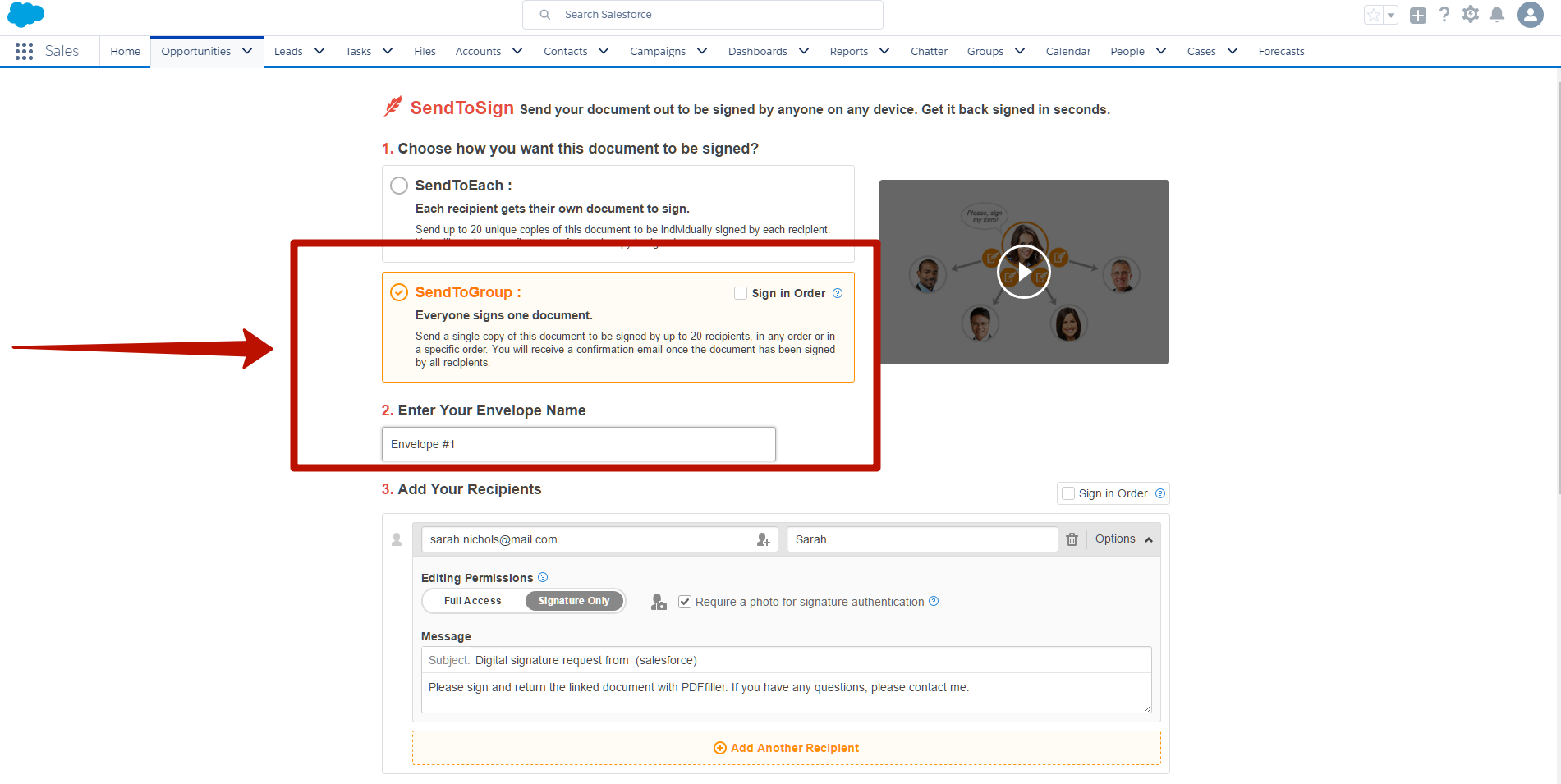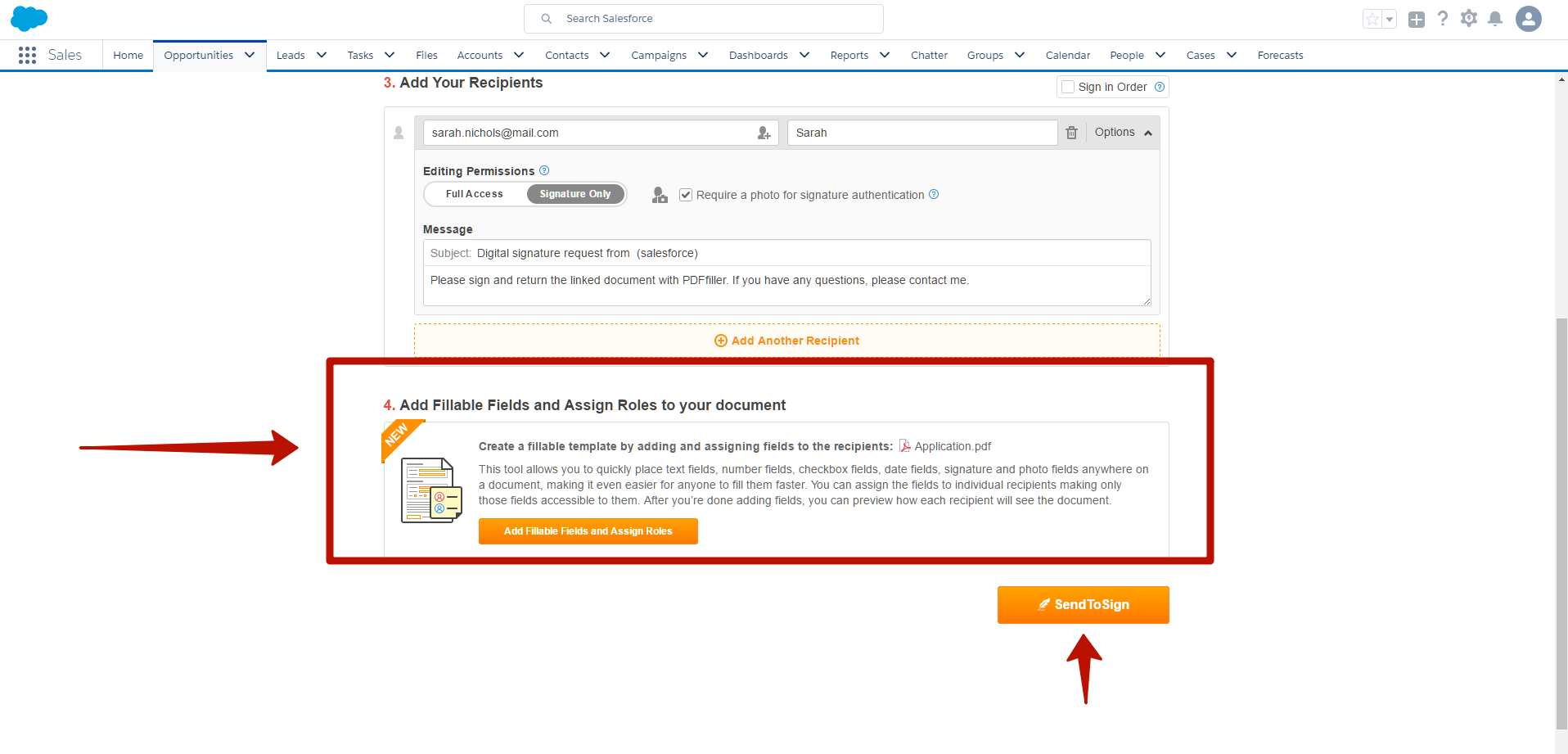 Read Our Customer Success Stories
Cloud Based PDF Editor, eSignature Manager & Document Generator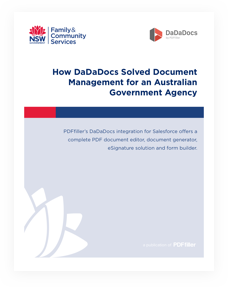 Government Agency Uses DaDaDocs
An Australian government agency uses DaDaDocs for Salesforce to securely redact, edit and sign PDF documents.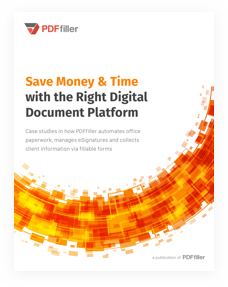 How Businesses Save with Us
Businesses use pdfFiller to collect information, automate paperwork, edit PDF documents and get eSignatures.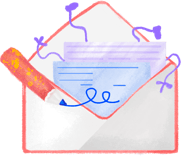 Tell us about your business
Fill out the form on the right so that our sales representative can contact you and provide the best solution for your business needs.